Welcome to the Stone category for the Sir Grout Seattle Blog. Here you'll find blog posts related to stone surfaces that we've restored. See the amazing transformations with the included before and after pictures. Feel free to share and leave your comments.
Published July 12, 2019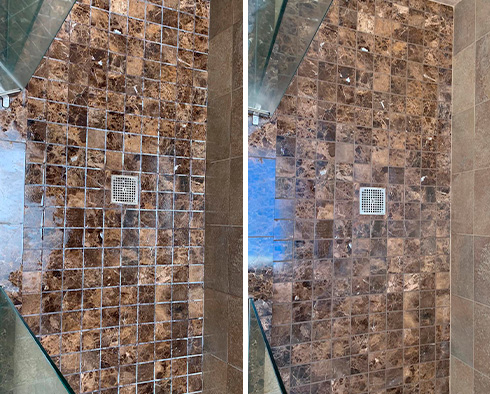 Hard Surface Restoration Services in Sammamish, WA Successfully Removed All the Stains from This Marble Shower
A homeowner from Sammamish, WA needed Sir Grout's help because her marble shower had hard water stains and efflorescence. No matter how much she mopped and brushed, she couldn't improve the condition of the shower.
READ MORE