Sir Grout Brings Its Top of the Line Hard Surface Restoration Services to Seattle, WA
Seattle residents can now fully enjoy amazing hard surface restoration services only Sir Grout can offer.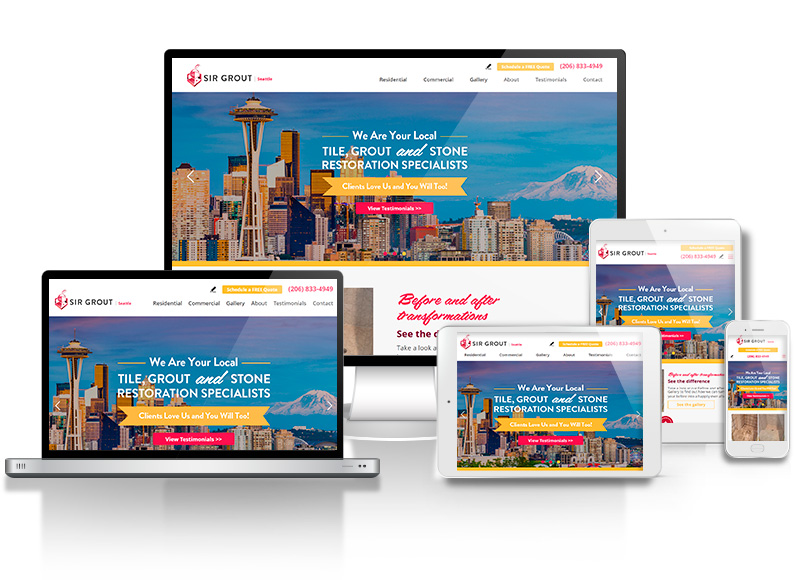 Seattle, WA – (01/07/2021 7:00 AM EST) Sir Grout, experts in hard surface restoration, have arrived to Seattle, WA. The company now provides its remarkable service to Seattle and all surrounding areas. As part of the inauguration of this new location, they have launched a new website designed to cater to the needs of locals. This user-friendly site offers detailed information about its products and services. Visitors can also find expert advice on how to keep their hard surfaces in top condition. Sir Grout Seattle promises dedication and commitment to continue the company's legacy, providing all its customers the highest quality service.
Ethan Wickersham is the proud leader of this new franchise. He shared his thoughts about the opening of this new location, saying: "Sir Grout is without a doubt the best hard surface restoration company in the country. As part of this big family, we now have the opportunity to provide outstanding services to all Seattle residents. We will strive to meet and exceed our customers' expectations, providing the best results." Ethan has big plans for the future: "Thanks to Sir Grout's amazing training programs for franchisees and employees, we are prepared for the road ahead, and we are certain we can improve even further. Our clients can rest assured, Sir Grout Seattle is here to stay."
Since its foundation in 2004, Sir Grout has expanded considerably, becoming a staple across the country. Their willingness to improve their products and procedures sets them apart from the competition. With the help of Sir Grout's skillful technicians, tested methods, and top-tier products, countless satisfied customers have found reliable solutions to their problems. This new franchise intends to keep delivering this high-quality to a new part of the country. From now on, Sir Grout's top-notch hard surface restoration services will be available to the entire Seattle population.
Seattle locals can expect the very best from Sir Grout. With high-end equipment and years of experience, they have the knowledge to carry out a wide range of restoration treatments. Their experts always offer trustworthy solutions for both commercial and residential settings. Sir Grout tailors every service to the needs of each client. Sir Grout Seattle's main priority will always be customer satisfaction.
Residents from Seattle who wish to learn more about Sir Grout Seattle's services can find all the information they need by visiting
https://www.sirgroutseattle.com
. This website can be easily accessed from any electronic device. It contains testimonials, reviews from previous customers, a photo gallery, and much more. In the gallery, customers can browse before and after pictures displaying the amazing results Sir Grout Seattle provides. To schedule a free evaluation, locals can click on the "Schedule a Free Quote" button
or call them at
(206) 833-4949
. Their experts will surely offer a fast and effective solution.